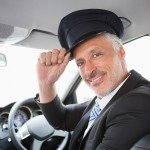 9 Special Events For Hiring Limo Service
The limousine represents wealth, luxury, and elegance. These long vehicles allow passengers to ride in comfort and style while they enjoy the features of limousines like minibars and entertainment systems. Moreover, limousines provide the best transportation for almost every event. When you arrive at a special event in a limousine, it is the best feeling in the world. Hiring limo service for any event whether it is a business-related or personal event.
Here is a list of some special events for you can limousine hire;
Hiring Limo Service For Wedding
When you and the love of your life decide to declare your love publicly and you want to arrange the ceremony or the reception in style, you can hire a limousine. Let your family and friends wish you well as you drive away in a luxury taxi or limousine. It will create a great impression. It will help you to celebrate your special day in the best way. While riding in a limo you and your partner will feel luxurious. Also, you can hire a limousine if you are going to attend a wedding function with your family or friends. Just hire a limousine for the wedding day and enjoy the exciting features of the limousine.
Wedding Anniversary
A wedding anniversary is a huge milestone that you should celebrate in the best way possible. By hiring a limo, you will be hiring limo service that you deserve. Moreover, your partner will feel fabulous and special if you hire a limousine on your wedding anniversary. Let someone else drive you to every place where you want to spend as much time with your partner as possible.
Prom Night
Everyone wants to ride to their prom night in a limo. You will feel important, fancy, and fabulous if you arrive in a limousine on prom night. You can go to prom night with your friends in a limousine. Moreover, if you are a parent then you can hire a limo for your children because its ride is safe. Make your prom night memorable and safe by traveling in a limousine smoothly and in style. Hiring limo service for a prom night event and enjoy the exciting features of the limousine.
Hiring Limo Service For Concerts
You need to hire a limousine when you are heading out to a concert. Hiring limo service for a concert is a great idea. You will feel like a superstar. It will beat the traffic. Moreover, you don't have to worry about parking your vehicle. Limousines make your travel easier with your friends. Its ride is also very safe. You will travel smoothly and in style in a limousine. Just hire the best limousine services for your concerts and make your day memorable and have a safe journey with your friends.
Bachelor Or Bachelorette Party
If you are planning for a bachelor or bachelorette party, then you need to choose the best and right transportation. For bachelor or bachelorette parties, you can hire a limousine. You can go shopping, hit the spa, and have a memorable weekend in a limo.
Business Events
Business events spend so much time traveling from one place to another. So you need proper transportation to travel. Taxis are uncomfortable and uber charges are high. So you can use Limousine services that are comfortable and safe. Just hire a limousine for your business events anywhere and anytime. A professional limo service ensures that their drivers will pick and drop you up on time at any place because time management is the most important thing in business events. Limo services make sure that you will arrive at your destinations safely, promptly, and in style in any business event. Limousine is considered the best for business events because it makes a good impression on your clients or business partners.
Holiday Night On The Town
If you want to have fun in the town at night with your friends, then you can hire a limo for this special event. You can enjoy riding in a limo with your friends by listening to your favorite music. Moreover, you can enjoy delicious drinks over the night. Hire a limo service and spend your holiday enjoyable with your friends around for a night on the town. The limousine can help you and your friends to get from place to place and even help you to find the coolest place to go.
Family Vacation
You can be hiring limo service if you want to go on vacation with your family. You can relax in luxury with a high-end vehicle which is a limousine. It is perfect to travel with a family if you want to carry huge luggage with you. You can enjoy a safe journey in a limousine. Limo is perfect for those who want to travel in a style with their families. Just book a limousine for you to have a safe and stylish journey with your family. It can make your vacations more memorable.
Significant Birthday
Best limousine services can customize the best ride for birthday parties. Make your birthday party more luxurious by hiring limo services. If you want to do something special on a significant birthday, then book a limousine for your birthday party to make your day special. Nothing will be more special than spending a day in a limousine, especially at a birthday party. You can book a limousine for the birthday party of your friend or any family member or for your love to make their day special and memorable.
Final Thoughts About Limousine Services
Having a limo during any special event is important to make your day memorable. The limousine will help you to reach every location on time. Limousine is the best way to stay safe traveling during the COVID-19 pandemic situation. So you should hire a limousine for travel to have a great trip with your family, friends, clients, or business partners.