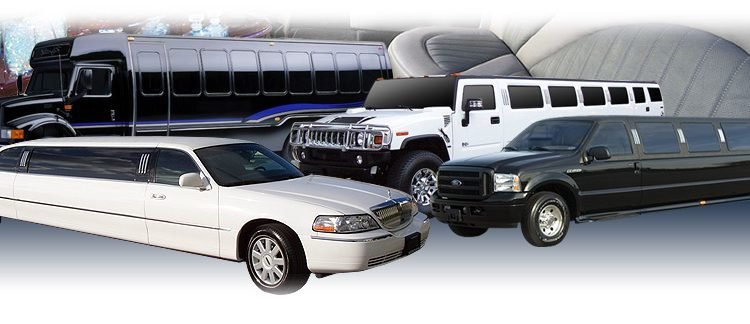 8 Different Types Of Limousine That Best For You
Limousines are irresistibly luxurious. Limo provides you with different amenities to ensure your comfort, privacy, and convenience. They have become the most preferred form of vehicle to travel to the airport or attend weddings, bachelorette parties, business meetings, prom nights, and other special events.
If you want to prepare a special event like a wedding or party with your friends and much more, you need to transport a bunch of people to that place where you are organizing your event. A limousine is a great solution. It is known as a "limo". Before you decide which limo you have to rent you need to know about the different types of limousine. It is because today there are many types of limousines available that have different features from one another.
Now limousine models are usually available in standard, stretch, and super stretch sizes. You can choose the limo according to your need which depends on how many people you need to accommodate. Let's know everything you need about the different types of limousines which are available. 
Types of Limousine
Here are all the following types of limousine.
A Sedan Limousine is compact, grand, and can be used for three to four passengers to travel. It can be ideal for long-distance transportation. This is also one of the most cost-effective types of limousine you can choose for your traveling. It is basically hired by commercial or business travelers to commute from the airport to other places or to attend conferences.
By traveling in a sedan limousine, you can leave an impact on your clients without doing too much effort. It's a lot of work to make a first good impression on a client because it is said that the first impression is the last impression. When you're driving a limousine, you don't have to worry about your look, and you don't have to interact with people very much. That makes it easier for you to get more done for your clients, without putting too much extra effort into that. Moreover, it is a great alternative to a cab if you want to reach your destination on time and in style.
A limo bus is also known as a party bus, which is much more than a regular limousine. It can carry more than thirty passengers which makes it the largest among all the other types. This vehicle also features a proper restroom, upholstered and leisure sofas, strobes, poles, fully-equipped bars, drinking zones, disco floor, lights, and much more. This is the perfect vehicle for transport if you want to host a party on moving wheels instead of visiting pubs as you have it all on this bus. Moreover, you can choose the best types of limousine bus for your bachelorette or birthday parties.
Lincoln limousine is synonymous with elegance, class, style, comfort, and luxury. It has been around for decades and continues to be the most loved and most-hired limo of all time. With the Lincoln limousine, you can rest assured and hire it for any event like a prom, a business trip, luxury travel, a birthday, or a graduation party. Moreover, it never fails to make a style statement. Safety is not dominated and is a major aspect of Lincoln's design. Equipped with the most recent advancements in all kinds of technology, the Lincoln model types of limousine is a class apart and a topper on the list of comfort and luxury travel.
The stretch limo is the stretched version of a sedan, which means it can carry more passengers, more luggage, and be more spacious than a regular sedan. The stretch limousine usually seats 10 to 12 passengers. Stretch limousines are designed to carry 10 to 12 people. Furthermore, these are generally in the back seat area, with the driver behind the wheel. Moreover, the stretch limousines are used in weddings, prom nights, and other special occasions for large groups.
A hummer limousine looks robust and exhibits a rugged look. It can easily carry more than a dozen people of its huge capacity. There are many facilities enjoyed by the riders like television sets, casino and video game slots to bars. For its rough appearance, this limo type is generally hired by men so that they can play poker on the way and have a great time before reaching the venue. If you're looking to hire a hummer limo vehicle for your or your friend's bachelorette, then get ready to enjoy all the attention once you step out of it.
Classic vintage limousine is a type of limousine that can carry 5-6 passengers. It has a white exterior and a classic old-world style interior. Some features of Classic vintage limousine are ice buckets, complimentary water, and glass holders sound system with i-pod connections as well as a privacy divider.
An SUV limousine is apt if you're planning to go on a road trip with your buddies or on a family vacation around the countryside. When you're looking for wheel service, there are several options to choose from, but you want to make sure that you pick the right one which suits your needs. For example, if you're just going on a short trip with buddies, an SUV limo is better than a sedan. If you plan on doing some sightseeing around town or if your family members are large enough to need a limousine, then an SUV limo is also appropriate.
SUV Limousine has a completely equipped bar, multimedia, and audio system. It has a lot of space in the trunk to fit large bags. You can carry boards, surfboards, or any other item that is not too heavy. SUV types of limousine are bigger than sedan limo and can fit 6-7 people comfortably.
The convertible limousine is similar to any regular limousine but it features an open roof surface. The operation of its roof is controlled by a remote system or a press of a button that makes it move inward or outward based on the needs of the riders. Moreover, apart from a convertible roof, this car also provides other amenities like bars, entertainment sections, and much more. Furthermore, these types of limousines can carry more than eight persons which makes it big enough for special events like weddings, birthdays, or prom nights. But convertible limousines may not be suitable for all seasons.
A limousine is a luxury car that you can use for travel. Stretch limousines are the most common type of limousines vehicle. They have a lot of features that can be used for a variety of uses and make them more attractive. The most attractive features are audio-visual systems, LED lights, bars, champagne flutes, and more. At Mississauga Limousine Service company you can get luxurious all types of limousine services all over Mississauga.