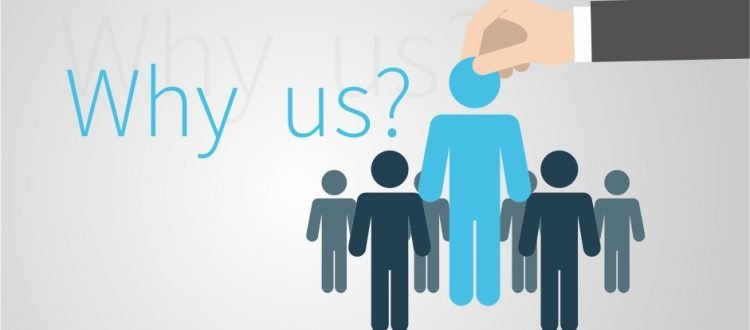 Why you should hire professional limousine services
---
Why You Should Hire Professional Wedding Limousine Services
You'll probably have so many things on your mind on your wedding day. Hence, transportation will be the last thing on your mind. This is why hiring professional wedding limousine services will make your special day even more memorable. Moreover, this is not the only benefit of hiring professional limousine services. Undoubtedly, small things will make your wedding unique such as having a luxury limo with a professional driver will enhance this memorable occasion. That being stated, here are the top seven reasons why you should choose wedding limousine services for transportation.
What are the Benefits of Hiring Professional Limousine Services For Wedding?
Reduce Stress
Weddings can be joyful, but we can't deny that they can sometimes be stressful. It might be upsetting to keep track of everything that needs to go right for the wedding to be a success. Even if a professional limousine services company cannot assist you with selecting a live band or a cake taste, it may undoubtedly relieve part of your stress. You will be driven to the church and wedding site in a luxurious vehicle that will serve as an excellent photo setting.
Booking a luxury wedding bus is always a good option if you have a large guest list. You may rest assured that all of your visitors will arrive on time and, more importantly, will arrive safely. Furthermore, the visitors will feel at ease and have a good time. Also, the wedding bus can be used to return items to the hotel or your house. You could, for example, request that the wedding gifts be transported by the chauffeur.
Affordable Prices
The majority of users believe that arranging luxury transportation services is time-consuming and costly. especially, this isn't the case, if you're just looking for a limousine for the groom and bride. Professional limousine services prices are more competitive than ever. However, you may also save more money by booking professional limousine services instead of paying taxis for your guests who don't have a car or don't want to drive.
The company that specializes in wedding transportation is always willing to work with you to create unique travel plans. You will have complete control over every aspect of the ride, including the length and number of stops, which can affect the pricing. Always seek a price since you might be surprised to learn that luxury limousine transportation is not as expensive as you think.
Delegated Tasks
Imagine planning, coordinating, and running a wedding all by yourself. Although it is possible, it is not the greatest method to make the most of the available resources to you. After all, your own opinions and whatever else you may find on the Internet are your only options.
Making suggestions with individuals you trust is a fantastic method to make use of other people's skills and abilities. And it's also a fantastic way to be inspired. After you've reviewed and excluded the options you do not want, you can assign distinct responsibilities to people you trust will be better qualified to do them.
Relax and Unwind
Not only for you but everyone else involved from beginning to end, wedding planning may be a whirlwind. Frequently looking over someone else's back will not help anyone. Instead, they may even discourage others from actually assisting you. Once you've delegated work to people you trust, you must hand over power and enable them to complete them in their own time.
Professional limousine services for wedding does not indicate that you have fully removed yourself from the situation, but rather that your function has shifted to that of a supervisor. This is fantastic news for you since it gives you more time and mental space to focus on the things you want to achieve. You've got to admit, that sounds cool, doesn't it?
Entail Family & Friends
Whether you've selected which tasks to outsource to friends and family, now is the time to determine each person's skills so that you may completely and efficiently use their talents. If decorating isn't your strong suit, this is a job best left to someone you know can do a far better job.
You can communicate your ideas and preferences with them before they begin. But you must then leave them to figure things out on their own before returning to you. It means you'll be kept informed about how things are going. Also, they'll be the ones doing the effort and providing you with options to choose from our professional limousine services. Doesn't it sound like a fantasy?
Take Priority
You don't have to be scared of having more than enough to do. That is, it's your big day, and there are a million and one things you can do to make it perfect. Even if you are the most efficient person you know, handling everything on your own is not a good idea. Decide on three to five tasks with your partner to determine the tasks you'd want to tackle on your own. You should tackle this on your own if you don't require input on specific aspects that you've already decided on.
Royal Entry & Departure Style
What better way to make a dramatic arrival than in a beautiful limo? Also, it is challenging to go from the hotel to the wedding site. Instead, it will be a life-changing moment that you and your partner will cherish forever of your lives. From the minute the skilled chauffeur opens the passenger door, you will look and feel like a royal. If you want to make this occasion even more memorable, book a larger vehicle. Thus, you can go along with your closest friends and family members.
When the ceremony is over, luxurious and professional limousine services will be waiting for you outside the site, as if you were a celebrity. You may be confident that images of you and your significant other waving at the audience from the limo's comfortable backseats will be stunning. It's also worth noting that you won't have to worry about locating a parking place.
Conclusion
We hope that your limousine will fulfill all of your expectations on your wedding day, as we are confident it will. It's simple to assess the quality of your limousine because you'll be riding in it! How can you be sure that an out-of-state family will love their experience if you order a wedding shuttle to pick them up from the hotel? You won't be in the shuttle to see how everyone is doing, after all! Because a wedding day is such a special occasion, everything must run well. However, there are a few things you can do to assist us in ensuring that your wedding day transportation runs smoothly and according to schedule. Contact us for booking our effective and professional limousine services for making your wedding a special day.