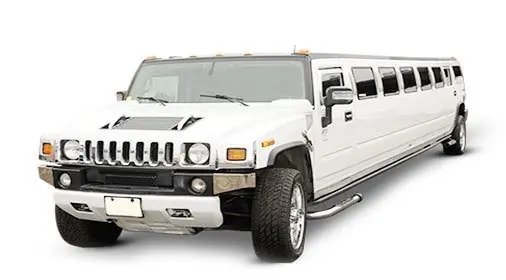 Tips for how to Find the Best Limo Service
When it comes to organizing your wedding, if you're used to doing everything on your own, you'll probably go into autopilot mode. It's feasible for you to handle everything from strategy to execution, but it's not the best approach. 
You'll quickly notice that your to-do list is only getting longer and the amount of hours or days you have left is rapidly shrinking. Rather than pulling your hair out and wondering how you got here, it's time to seek aid from those around you. Selecting the vehicle you will travel in should be at the top of your checklist, with your wedding gown, venue, and suit.
Hiring perfect wedding limo services from a reliable business will provide you with not only a luxurious experience. It also peace of mind in the knowledge that your travel plans are being taken care of. Take a look at some of the below suggestions on how to choose the best wedding limo for your wedding to see how to delegate to ensure that the entire process runs smoothly.
Make Effective Plan
You don't have to break the bank to engage expert assistance, such as wedding planners and coordinators. Most individuals have little to no experience organizing and managing a wedding. Hence, rather than wasting time and energy finding out what to do and bumbling around in the dark, hire someone who knows precisely. They know what they're doing and thus you save yourself a lot of misery and lost hours.
Consider them professional consultants whose job it is to make your life easier. They assist you in completing all of your tasks with little to no effort on your part. After all, they're the specialists in the area, and you'll have access to their "black book" of reliable vendors who they work with regularly.
Determine What You Require
Why are you interested in hiring a wedding limo? Is it to make a good first impression at the entrance, or to take your guests to different locations? Different limos will be required for different occasions. A top or range limo, for example, would be the perfect option if you wanted to make a grand entrance to the wedding site. If the limo will be used as a backdrop for your photoshoot, however, a smaller limo will sufficient. You can choose between historical cars and those with modern conveniences depending on whether your wedding is modern or traditional.
Budget Consideration
Different limo services have different packages, and some will cost you to dig a little deeper into your wallet than others. What is the maximum distance you wish to travel in the limo? What is the hourly rate? How much does it cost each mile? Can you afford to hire a limo for your complete bridal party? These are some of the questions you should think about before deciding on a limo service. Make sure your budget is always at the forefront of your mind.
Passengers' number
The size of the limo you should choose is determined by the number of passengers you intend to transport. If you want a smaller limousine to transport you on your honeymoon, that is an option. A capacious limo, on the other hand, would be a wonderful alternative if you need to carry a large group of people. Choose the best wedding limo service that best meets your needs based on the number of passengers.
What is Limo's Current State?
When renting a wedding limo, the safety of the passengers should be a top priority. Choose a reliable company that is licensed by the state or a local regulatory organization. Check to see if the business is appropriately insured and licensed. Make sure the limousine are in good working order, and that the chauffeur in charge of your transportation is qualified and competent.
Plan Ahead of Time.
After you've decided on a wedding date, one of the first things you should do is reserve a limo. This is because respectable firms are usually very busy, and you can lose out on your dream limo.
Are you seeking secure and luxury limo services to provide transportation for your wedding transportation? The best choice is to hire a limo in Mississauga. Use our Mississauga limousine service to transport you and your guests to your selected location in comfort and luxury. Call us at any moment if you require transportation in Mississauga. You will find our services to be both enjoyable and professional.
Hiring Experts
There's nothing wrong with enlisting expert assistance to complete jobs that you're not confident with or that require more in-depth knowledge or experience. They are not only inexpensive, but they also eliminate the need to learn a skill that you may only use once. If you don't know how to create your wedding invites, for example, it's a good idea to hire someone who knows what they're doing.
Similarly, you should seek expert assistance if you are unsure how to plan and manage transportation for your wedding.
Our Mississauga limousine service is no stranger to special occasion planning, and we'd be delighted to have you on board for your big day. Our professional limousine services are meticulously kept. Also, our professional chauffeurs are more than capable. You can rest confident that our customers are always our top priority whether it's the main bridal limo or group transportation for your numerous wedding guests. Why not have a look at our appealing packages right now?
If you want to take your wedding transportation to the next level, Mississauga limousine service is the perfect wedding limo service to consider. Throughout Mississauga, our limousine service provides elegant vehicles driven by expert chauffeurs. We'll handle all of the details, including determining the best routes and anticipating any potential delays.
Conclusion
You must choose the best wedding limo services to help you to avoid tension and disappointment on a romantic day. Mississauga limousine service is your one-stop-shop for all of your wedding transportation needs. From the ceremony through the reception and the after-party festivities, we provide great wedding transportation services.
Our services give you wedding limo transportation in a stylish manner that will make you feel at ease throughout the day in our beautiful limos.
Use our Mississauga limo service to get the best wedding transportation you've ever imagined on your special day. We prioritize our clients' preferences over all else. We provide limo services in Westchester City that complement your wedding theme. Regardless of the size of the wedding, Westchester limo services can accommodate your needs.
Our wedding limos are chauffeured by highly trained professionals with extensive expertise. They have been trained to provide you with great services that are tailored to your interests. We take into account all of the transportation requirements, including the optimum route, potential interruptions, and all driving arrangements. Choose our services today to ensure that your wedding goes off without a hitch in terms of transportation.